With only five more sleeps until advent, I am feeling ever more Christmassy! Heaven help anyone who doesn't enjoy Christmas as much as me after I've been around all these Christmas Markets in Vienna too….I'll be unbearable!
Anyway, it seemed rather apt that this week's 'Wants' have a Christmassy theme, and what better than to shop around for my dream Advent Calendars?!….
Anything with a DIY element is a winner for me, and I just love the idea that you can decorate this lovely wooden advent house from Star Dust Kay on Etsy. It's £82 and is made up of 24 drawers that can be pulled open to reveal a different treat each day during advent. You could even use it for storing little bits and bobs through the rest of the year too! It's easy to decorate with paint, decoupage, fabric, or probably just lots of glitter for me….what a lovely way to personalise your advent!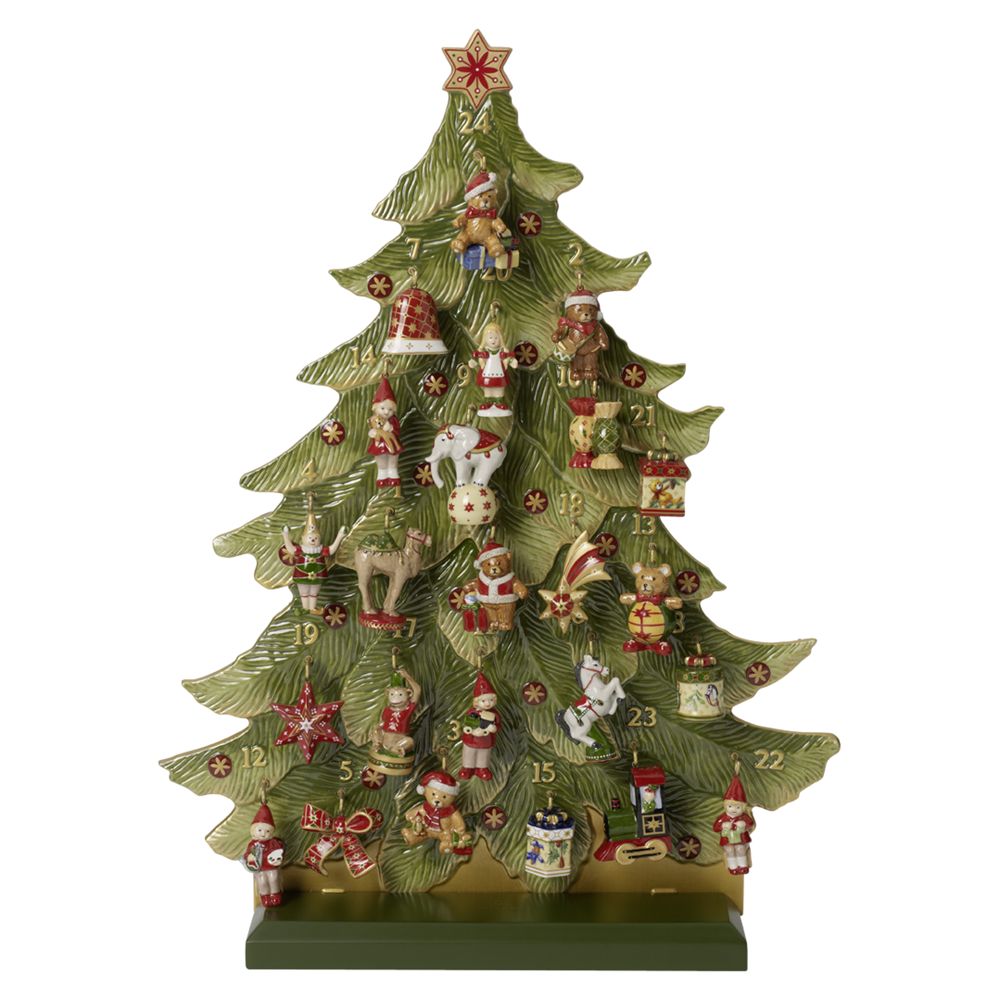 I find this one just stunning. I've always enjoyed the idea of building something for advent rather than just scoffing chocolates from behind a cardboard window, and I adore the design of the Villeroy and Boch Advent Calendar Set from John Lewis. Made from china, the beautiful traditional tree comes with 24 ornaments to add each day leading up to Christmas. It's a rather hefty £295, but it would make a fabulous treasure to keep forever.
It'll be hard to beat this one though. The chaps at Drinks by the Dram have teamed up with The Gin Blog to create the Ginvent Calendar, as I discovered via Domestic Sluttery.  Behind each of the 24 doors is a different 3cl sample of some of the very best gin around at the moment….although they are a surprise (quite rightly!). We are promised some superb spirits inside, from the market-leaders, to the rarer, artisanal brands, and although £79.95 is rather a lot for an advent calendar, I think it'll be well worth it and the top of my list easily!
Merry adventing!
Ems x