Just thought I'd update you about some new items I have up on my Etsy shop for sale now! I've been drawing Capybaras for ages now, as they are Adam's absolute favourite, but when a friend told me I should really try to sell them I wasn't sure how popular they'd be! It seems though that lots of people also think that capybaras are truly amazing, so they've gone down very well so far!
I'll be making lots more capybara-based treasure before too long I'm sure, but in the meantime, here is my Capy Collection…..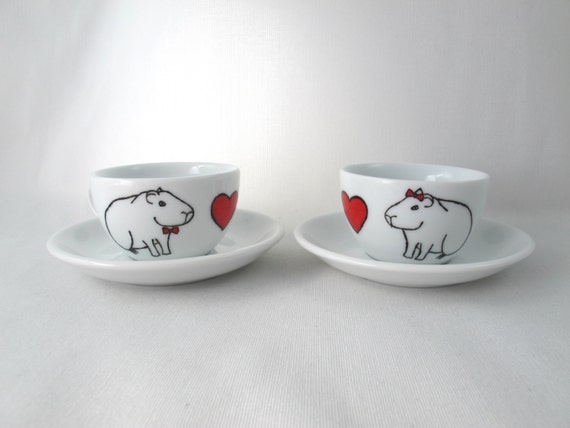 'Capybaras in Love' Espresso Cup and Saucer Pair, £35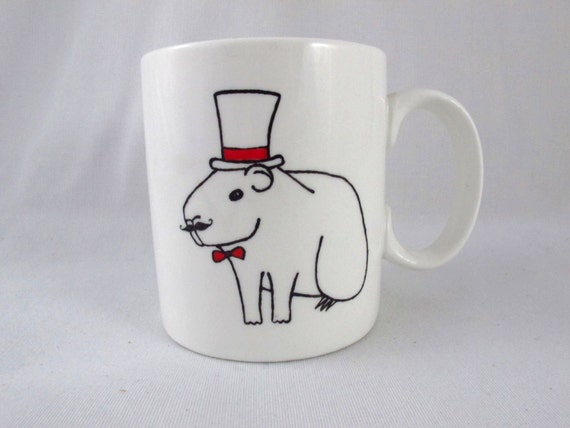 'Monsieur le Capybara' Pint Mug, £15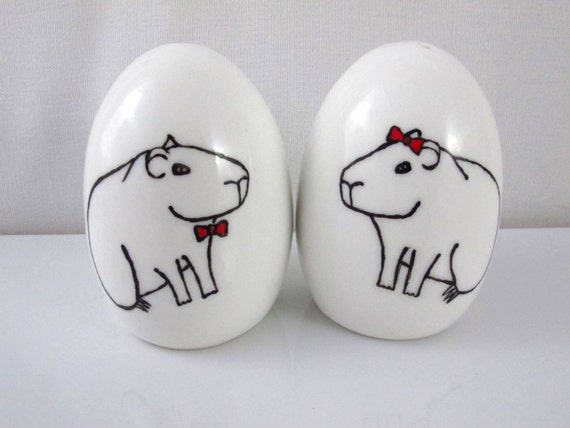 'Mr and Mrs Capybara' Salt and Pepper Shaker Set, £15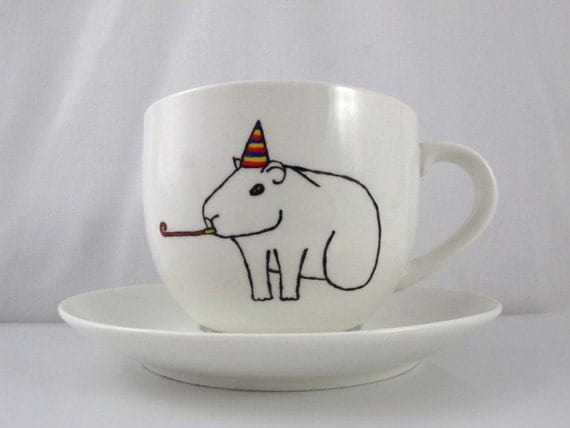 'Partybara' 'Capyccino' Cup and Saucer, £15
Hope you like!
Ems x