I'm always finding gorgeous things as I browse Etsy…..lovely new shops, unique gifts and clever products that capture my imagination. It's not that often though that I find a shop FULL of very, very *me* things….
Strangely Yours though is very much my cup of tea. Wonderfully whimsical, imaginative and exciting, each darling piece of jewellery would sit happily amongst my collection. I adore the etched wood, the clever compartments and secrets….these designs remind me of my childhood when hidden messages and secret stashing places were the stuff of my daydreams. Not that they're not still!
Here are six of my favourites from the charming Etsy shop…..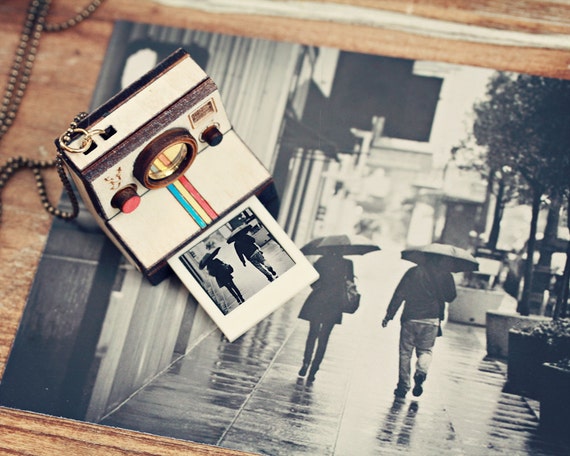 Polaroid Camera Locket, £22.56
"This retro little camera has a tiny film that slides in and out, making it look like your photos are really developing! If you are an avid Polaroid taker or instagrammer, this wooden camera makes an awesome accessory! Proudly display your best photo, or a special occasion in the space of the black square. Laser cut from wood, the "flim" is made from white & black acrylic, with a gold mirror for a lens."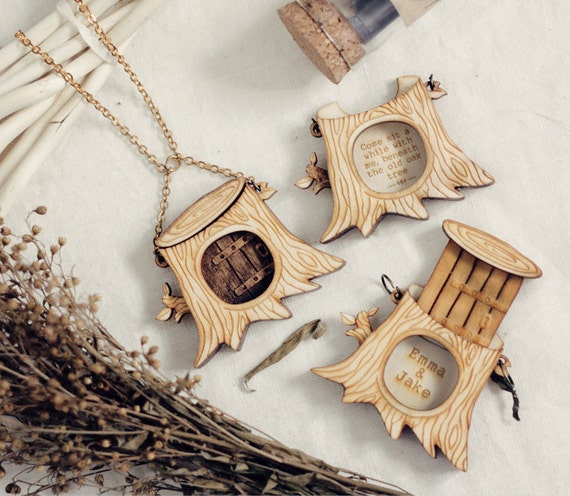 Personalised 'Message in a tree' Necklace, £16.70
"Like lovers scratching their names into the bark of unsuspecting trees with their keys, vandalize the poor trees no more! Now you can carve a special date, name or message into the hollow of your very own secret tree! A little slide up door shields your messages from prying eyes. Etch the date of your anniversary, or lover's names. Maybe you have words of encouragement to give to someone, or perhaps a personal motto that keeps you going. Either way this little stump is your very own private hollow!"
How adorable would this be as a wedding gift?! (*Hints to her Groom*)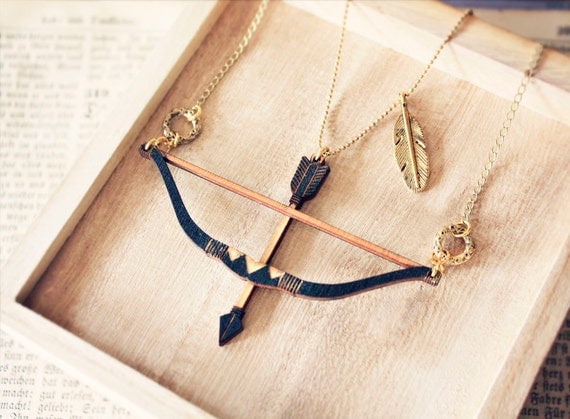 Bow and Arrow Layered Necklaces, £15.41
"A minimalistic bow and arrow pairing. Both arrow and bow are individual necklaces that look great layered together, or each on its own! Etched with geometric markings on wood, these lovelies are then hand painted. Gold rings accents are added for a tribal style with a single gold feather paired with the arrow."
Having just completed my beginners archery course, I feel this would be a rather apt treat to myself!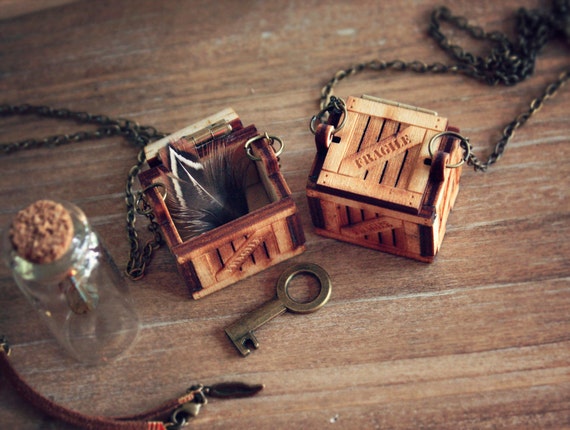 'The Collector' Wooden Crate Locket, £16.70
"Little crate lockets you can really keep stuff in. If you're the sort to pick up small bones & pebbles on long walks, or maybe some pretty glass found on the beach, this unique little locket is a cool way to hold your secret finds!Its also a great way to hide little surprises.. pop a small photo inside, or a meaningful note. If you are forgetful like we are, a folded grocery list, or just some change for bus fare. Whatever the reason, these little crates are are sure to be a conversation starter. Choose from a few phrases to fit your purpose. "Fragile/Caution/Radioactive/Top secret/Do not feed" or engrave your own custom text! These miniature crates are hand crafted in our home studio. Each piece is unique and will have its own variations in coloring and distress markings just like a real crate!"
I just adore these….and I am totally the kind of person who picks up bits and bobs on walks!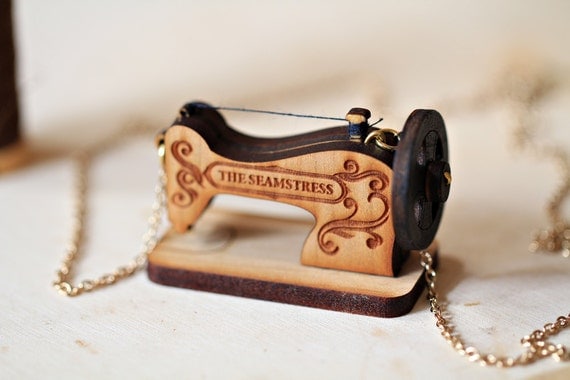 Personalised Vintage Sewing Machine Necklace, £22.56
"A beautiful rustic sewing machine modeled after a vintage Singer. Cut from solid cherry wood and engraved with detailed floral flourishes, it features a tiny spool that has been threaded with real thread, a wheel that really spins, and a tiny gold needle! Sew cute! And as added bonus, personalize "The Seamstress" with a name instead."
What a gorgeous gift idea for a crafty sewer!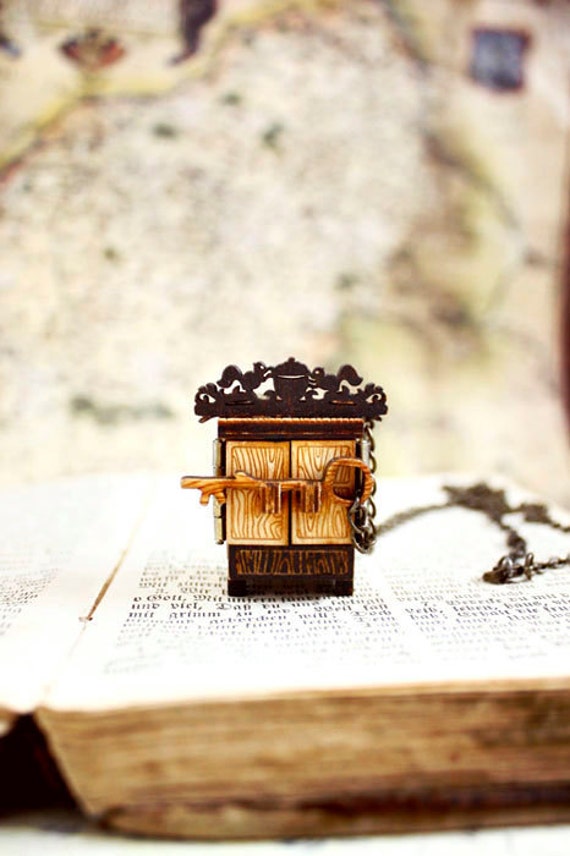 Woodlands Secret Locket Necklace, £22.56
"An adorable handcrafted piece, stash away your secret finds with this little locket! 2 squirrels holding an acorn stand atop the headpiece with a whimsically victorian motif. The little key works as the latch, pop the key and open the tiny doors! This miniature locket is fully functional and just like some closets, can hold a few skeletons!"
If I had to choose just one thing from this amazing collection, it would be this. So imaginative, charming and whimsical….love love love!!!
I want it allllll!!!!
Ems x