I know I've already posted about Valentine's cards, and that it is still a little way off, but I thought you may like to see the new Valentine's cards I'm now selling on my Etsy Shop. My 'Love Is….' vintage Panini sticker cards have sold pretty well already, but I wanted to paint some romantic designs more in keeping with the cards I made for Christmas last year. The result is these rather kitch, lovey-dovey designs……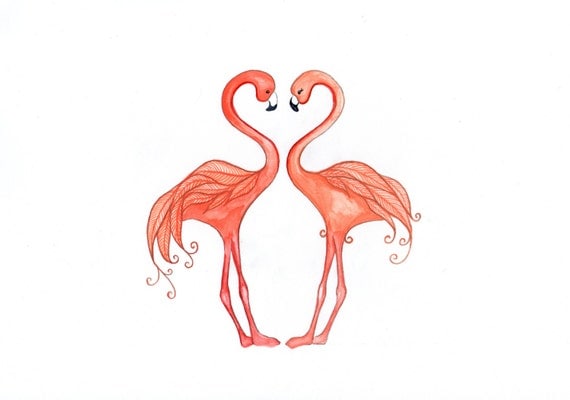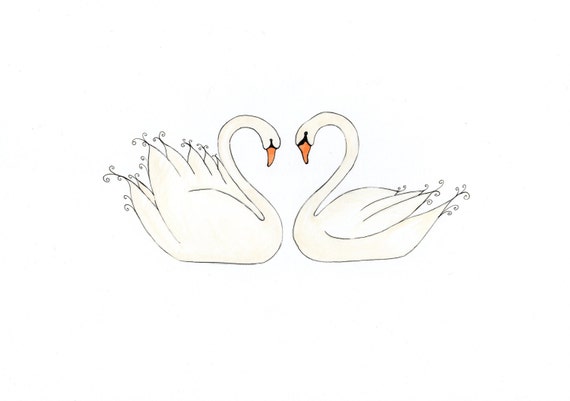 I have drawn and painted in watercolour these elegant swans and pretty flamingos, whose slender necks make the shape of a heart! I think they are wonderfully whimsical and rather cute!
I have made the designs into Valentine's cards, but am also selling A4 size prints of the drawings, as well as the original paintings…. I think they'd make just as good a gift for someone's home as a Valentine's card…. and of course they work just as well for anniversaries and special occasions too!
Each card is printed in high resolution on high quality, thick 350gsm art card from FSC credited paper stock. There is a light satin coating on the outside, whilst the inside is left un-coated, making it easier for you to write your own message. Each card measures 4.13″ x 5.82″ / 105mm x 148mm and includes a good quality matte white envelope. They are available now in my Etsy Shop for $5.00 / £3.23 each.
Hope you like them!
Ems x